Oxford is a world class city which needs better care and attention.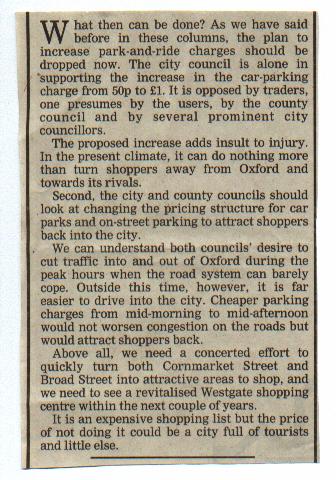 ROX is an organisation which cares about Oxford's future and campaigns on behalf of business  to promote the good, change the bad and improve the ugly.
We started as ROX - RESCUE OXFORD to seek some drastic changes to some of the mistakes made by the Oxford Transport Strategy (OTS) and to obtain other enhancements to the city's access and visitor experience. We have had success in these areas and have helped in various promotional activities in Oxford. As some of the aims have developed we have thought it appropriate to change our strapline so that we are now  ROX - PROMOTING OXFORD BUSINESS  
This website will be further updated to reflect our forward looking emphasis.
 
August 2011